Us TOO Presents:Prostate Cancer Pathways
Free Educational Event and Webcast Series
Saturday, October 12

Prostate Cancer Pathways is a Featured Event at the
Karmanos Cancer Institute Cancer Symposium 2019

The Prostate Cancer Pathways Webcast
Will Take Place from 10:45 am – 12:30 pm ET
In addition to prostate cancer, portions of the Karmanos Cancer Institute Cancer Symposium 2019 will provide information that's applicable to other cancers, including: breast, colorectal, lung, multiple myeloma, lymphoma and leukemia.
The Prostate Cancer Pathways event and webcast will feature experts on newly diagnosed, recurring/non-metastatic, and advanced prostate cancer to discuss:
Treatment Options Including the Latest Therapies
Genetics & Genomic Testing
Sexual Health & Intimacy
Erectile Dysfunction
Incontinence
Anxiety & Depression

Attend this free online webcast providing live audio and video.
With Presenting Experts:
Zachery Roger Reichert MD, PhD – Medical Oncologist

Shelley L. Imholte, PhD, LCSW, M.Ed. – Sexual Life Improvement

Bahaa S. Malaeb, MD, FACS – Associate Professor, Genitourinary Trauma and Reconstructive Surgery; Medical Director, Taubman Urology Ambulatory Care Unit, University of Michigan

Gary McClain PhD, LMHC, CEAP – Counselor

Patient perspective from session moderators Joel Nowak and Jim Schraidt

The conversation will be driven by input and questions from you and others in the prostate cancer community. And it's all free of charge!
[wufoo username="ustoo" formhash="z1cpodtm0m460h1″ autoresize="true" height="1097″ header="show" ssl="true"]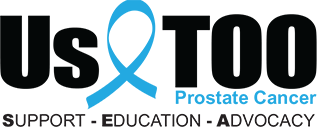 Us TOO International
2720 S. River Road, Suite 112
Des Plaines, IL 60018-4106
Web: www.ustoo.org
Email: ustoo@ustoo.org
Phone: 630-795-1002