Us TOO Presents:Prostate Cancer Pathways
Free Educational Event and Webcast Series
Saturday, November 9
Robert H. Lurie
Medical Research Center
Baldwin Auditorium
303 E. Superior St.
Chicago, IL 60611
10:00 am – 3:00 pm
Featuring experts from the Polsky Urologic Cancer Institute of the Robert H. Lurie Comprehensive Cancer Center of Northwestern University at Northwestern Memorial Hospital, topics will include:
Sean Sachdev, MD – Radiation Treatment Options & Potential/Probable Side Effects
Maha Hussain, MD – Advanced Prostate Cancer & Clinical Trials
Nelson Bennett, Jr., MD – Moderator & Sexual Health After Prostate Cancer Treatment
Carmen Williams, MS, CGC – Genetics & Genomics
Shilajit D. Kundu, MD – Initial Diagnosis: Active Surveillance, Surgical Options, Potential/Probable Side Effects from Surgery
Alicia Morgans, MD, MPH – Moderator
David J. VanderWeele, MD, PhD – Molecular Testing & Bone Support
The conversation will be driven by input and questions from you and others in the prostate cancer community. And it's all free of charge!
Attend this free event in person and enjoy a heart-healthy/prostate-healthy lunch and give-away items; OR watch the free online webcast providing live audio and video.
Please note that on-site space is limited. We will attempt to accommodate those registering in person on the day of the event, but we cannot guarantee a seat or a free lunch.
For the best Webcast experience, we recommend Google Chrome or Firefox. If you have any questions about joining the webcast, please reach out to support@mainstreamchicago.com.
Hosted by:

In Collaboration With:
Us TOO at Northwestern Support Group at Northwestern Memorial Hospital
Galter Pavillion, 20th Floor, Room 20-250, 675 N. St. Clair St.
Second Wednesday of the Month, 6-7:30pm
Contact: Mary Kate Keeler at mary.fitzgerald@northwestern.edu or (312) 694-6082
Sponsored By:

[wufoo username="ustoo" formhash="z12j17ai1iu5lye" autoresize="true" height="1212″ header="show" ssl="true"]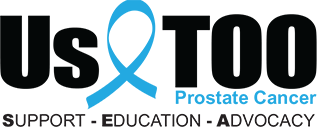 Us TOO International
2720 S. River Road, Suite 112
Des Plaines, IL 60018-4106
Web: www.ustoo.org
Email: ustoo@ustoo.org
Phone: 630-795-1002