So you're ready to plan your next conference. Congrats! But before you start daydreaming about keynote presentations that crush, interactive brand experiences that surprise and delight, and a closing party that leaves everyone wanting more…we have to hit pause. (*Cue record scratch.*)
We know, we know. It's easy to get caught up in all the excitement, and jump right to the fun stuff. But the truth of the matter is that planning a conference can be a daunting task that comes with huge business objectives (and budgets). So it's important to start with a solid foundation, investing a good amount of time in preparation and strategy upfront. 
Before you dive into the logistics and details of planning, there are a few steps that will help you ensure you're setting yourself up for success. In this blog post, we'll cover the key steps you should take before planning a conference or convention. 
1. Set clear goals
The first step in planning any event is to determine your goals. What do you hope to achieve by hosting this conference or convention? Are you looking to educate, inspire, or network with attendees? Is there a specific theme or topic you want to focus on? Defining your goals will help you make decisions about everything from the content of the conference to the marketing and promotion strategies you use to attract attendees.
When setting goals, it's important to be specific and measurable. For example, instead of saying, "We want to educate attendees," dive deeper. A more quantitative goal might be, "We want to provide attendees with 10 hours of professional development content." By setting goals that have concrete numbers attached to them, you can track your progress and evaluate the success of your event.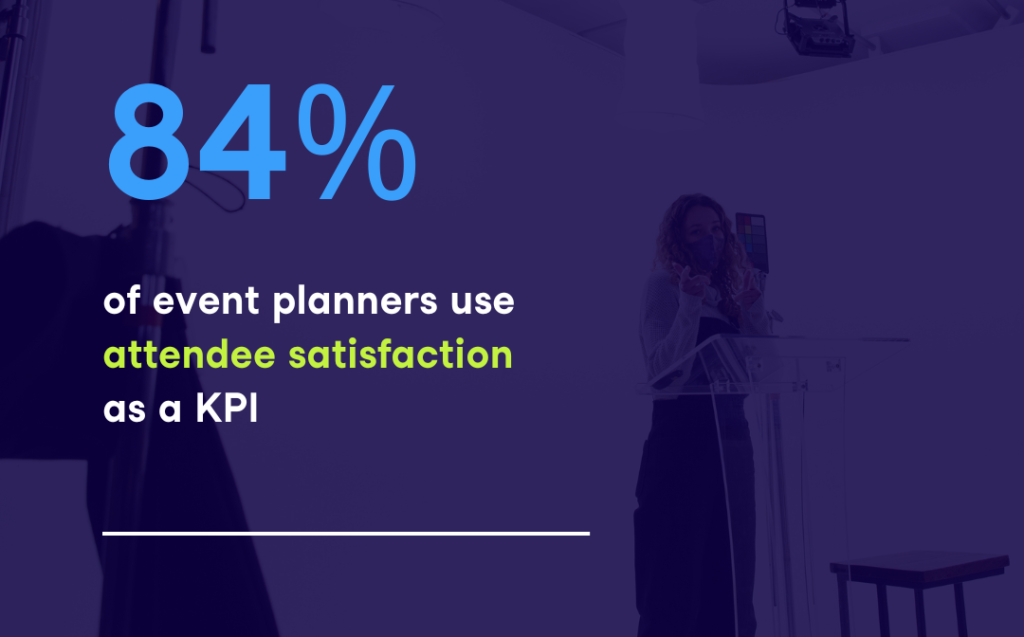 2. Align on your conference brand
Once you've established your goals, it's time to think about your brand. Your conference or convention should have a cohesive visual identity and tone that reflects the goals and values of your organization. This includes everything from the design of your website and promotional materials to the way you communicate with attendees.
To create a strong visual identity, consider working with a graphic designer or branding expert who can help you develop a logo, color scheme, and overall look and feel that will resonate with your target audience. Additionally, make sure to consider the tone of your messaging. Are you aiming for a formal, professional tone, or a more casual, approachable one? Consistency in tone across all messaging is key.
To get your creativity flowing, here are a couple of great event branding examples that delighted event attendees and made for a memorable conference:
The Allied Media Conference is a community-designed event that explores two overarching  themes: media for liberation and visionary organizing. From workshops, networking opportunities and educational sessions, the multi-day event brings together creatives and social justice advocates from all walks of life. Every year, their conference features a strong visual identity that carries through in-person and virtual experiences. Their brand makes audience members feel like they're a part of something bigger than themselves, whether they're tuning in from home or in-person.
Similarly, we partnered with Avant Communications earlier this year to produce their Special Forces Summit. With this conference, Avant's goal is to help its channel partners stay ahead of technological evolution. That vision drives their conference brand forward, incorporating the theme into everything from the design of the event down to the subjects of their breakout sessions.
3. Decide the who/what/where
Next, it's time to decide on the logistics of your conference or convention. This includes who will be speaking or presenting, what types of sessions or activities will be offered, and where the event will take place. 
When considering these factors, keep your goals and brand in mind. You want to make sure that the content and format of your event aligns with your overall vision. How can your speakers, event content and location reflect your brand? If you're looking for inspiration, check out our 2023 Event Trends Report to see what leading event managers have planned for the year ahead.
When selecting speakers or presenters, consider not only their expertise and knowledge but also their ability to engage and inspire attendees. Be sure to also build a diverse speaker panel that can offer a variety of different perspectives and backgrounds. Attendees will be more engaged when they can see themselves in your event content!
When selecting the venue for your conference or convention, consider factors like capacity, location, and amenities. You want to choose a venue that can comfortably accommodate your expected attendance and that is convenient and accessible for attendees. Additionally, consider any special requirements, such as AV equipment or accessibility features, that you may need for the event.

4. Factor in accessibility
Finally, it's important to think about accessibility when planning your conference or convention. Accessibility should be considered throughout the planning process, from the selection of the venue to the design of promotional materials and the content of presentations. This includes everything from physical accessibility, like ensuring your venue offers wheelchair ramps and accessible restrooms, to providing closed captioning or sign language interpreters for presentations. 
Adding a virtual component is also crucial in making sure your event content is accessible to all possible audience members. Live streaming your event means folks who couldn't afford a ticket, didn't have time to travel, or have unique physical or learning needs can fully participate. 
And it's not just about filming your event content and streaming it to folks at home, either. It's important to make sure virtual audience members feel just as much a part of the fun, with opportunities to ask questions, chat with each other, and participate in activities. 
In conclusion, planning a successful conference or convention requires careful preparation and strategy. By setting clear goals, aligning on your brand, choosing compelling content, and considering accessibility, you'll create an event that's not only enjoyable and engaging for attendees but also achieves your business objectives. Keep these key steps in mind as you plan your next conference or convention, and you'll be well on your way to a successful event.
Need help producing your next virtual conference? The Mainstream Team is here to help.