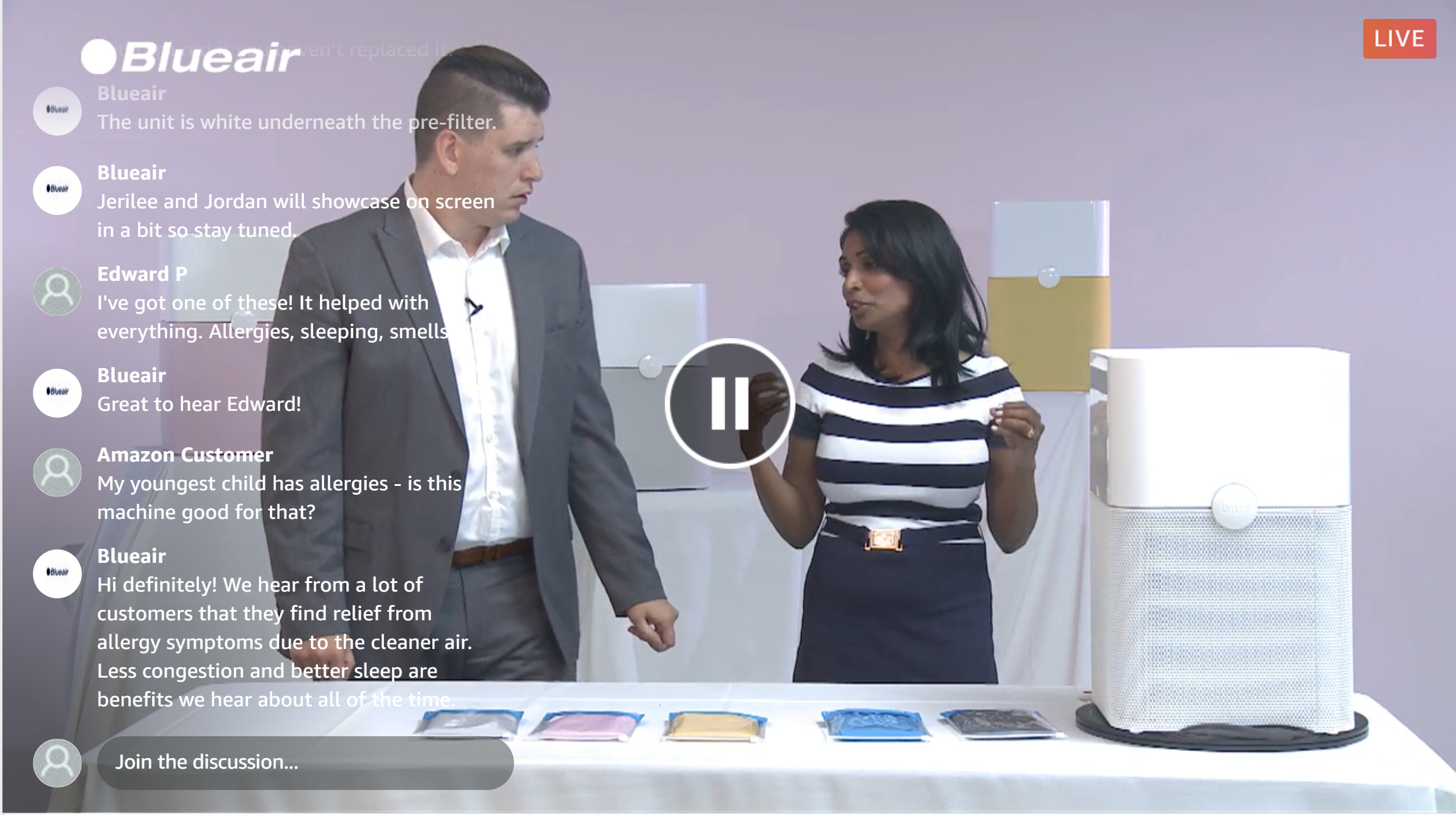 Ay-yo!
Ay-yo!
Ayyyyyyyyy-yo!
Ayyyyyyyyy-yo!
A singer mouths a chorus, microphone nowhere near her face. Where her voice is normally heard, thousands of voices rise in unison to deliver the iconic words.
"DE-FENCE!" "DE-FENCE!" The roar of the crowd ignites the home team just enough, as they manage to hold the visitors scoreless on their final drive. Game over, victory earned.
Audiences don't just experience shows: they participate. In doing so, they elevate the experience not just for themselves, but collectively. Participation can even alter the outcome of an event. So why do live digital events treat audience interaction as an afterthought?
Turning your webcast into an interactive event creates a more engaged community and a better viewing experience. Let's take a look at some of the tools that allow you to do that.
The Basics: Chat
One of the most basic interactive tools an event can leverage is chat. Chatrooms connect the audience to other viewers, creating community. Connecting viewers demonstrates that they are not in a vacuum: there are others, scattered around the world, who share their common interest. The importance of human connection can never be understated.
While every webcast should consider whether to use chat, it does not need to go unchecked. A rampant chatroom can overshadow a broadcast, potentially driving away fringe audience members by being too fast-paced. Moderation is critical: it's important to keep discussion healthy, but focused. Through thoughtful input, event producers can guide the conversation. If commenters get too negative, outright banning is an option (though not recommended). Help steer conversation by establishing clear guidelines upfront about what types of communication will not be allowed.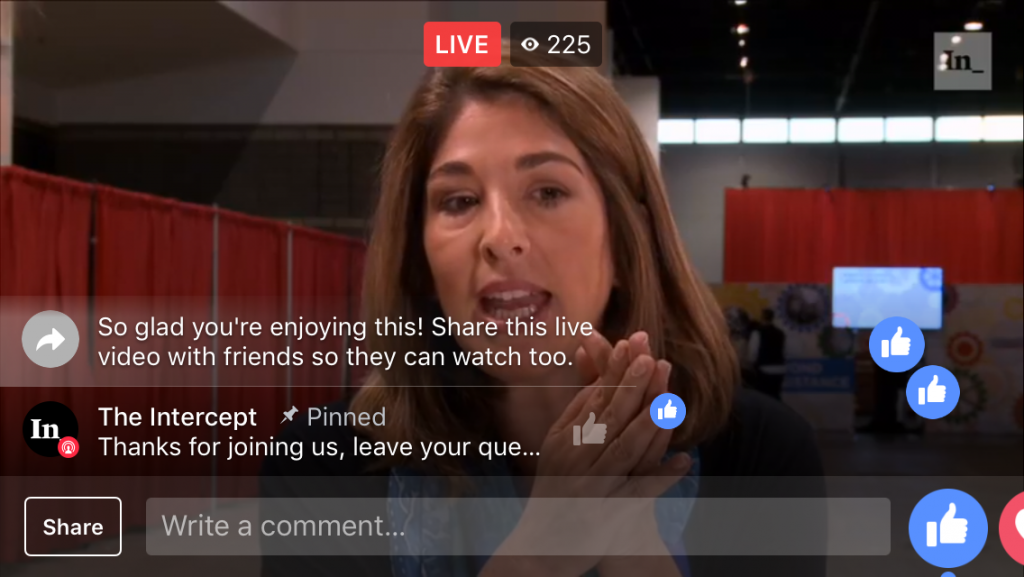 If your webcast is running through social media, then chat is likely already endemic. But if you're running an event through your website, you might need to leverage a third-party chat app. One embeddable solution we've used is Chatroll. Offering both free and paid models, it also includes branding and customization features that enable a live event producer (with some front-end web development chops) to create a chat application that matches brand style guidelines. Also important, audiences can log in with either social credentials, SSO, or a semi-anonymous "Guest" account.
More Advanced: Q&A, Polling, and Real-Time Feedback
Audience feedback can influence an event's outcome. Just as the home team digs deep when the crowd chants, a skillful event producer can take feedback from an audience and incorporate it into a webcast, evolving the run of show to match the desires of those watching.
A very common integration allows the audience to ask Questions which the presenters then Answer. As far as interactivity goes, Q&A is very straightforward to incorporate into your event. Simply adding time for questions at the end of a presentation is all that is required from a programming perspective.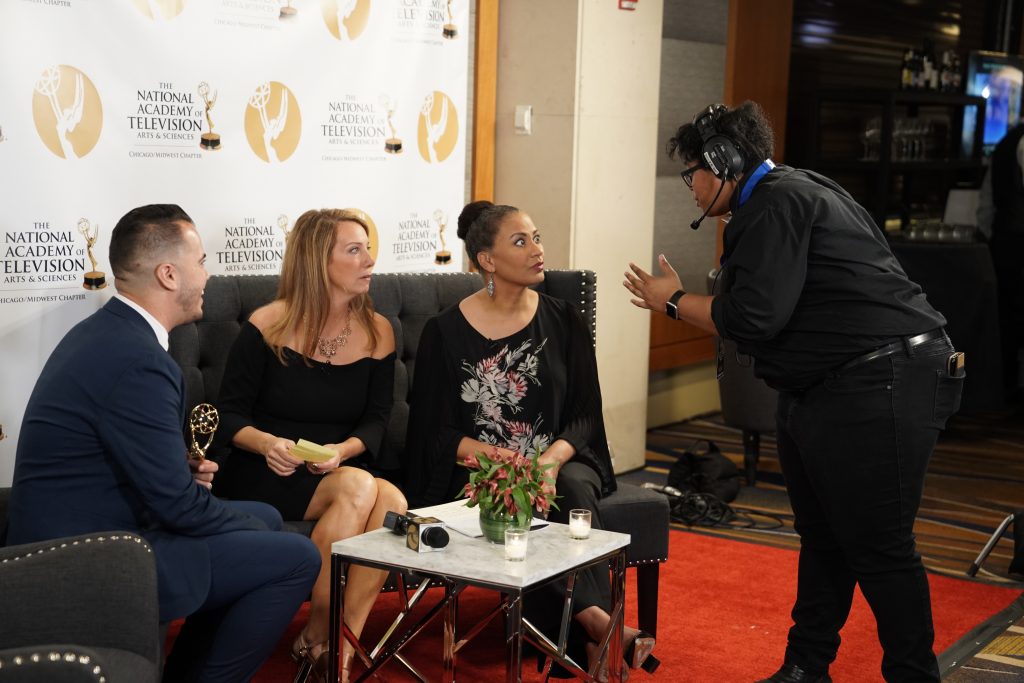 What is often overlooked is the best way to send the best questions to your presenters. If your webcast has an in-person component to it, then your digital audience's questions can integrate seamlessly: appoint a Q&A moderator who is physically at the event, and when the time comes, pass them the microphone to liaise the questions from those online. However, if there's no physical component to your event, it might feel stilted for presenters to scroll through a feed of questions or have an offscreen voice projecting questions. 
Mainstream normally solves this issue by surfacing the most relevant questions to a shared Google Doc, which is displayed on a reference monitor just off set. An added benefit for this method is that moderators can be remote, allowing clients to participate from an offsite location.
Polls, another interactive webcast tool, serve a similar purpose to Q&A: they provide a limited set of data back to the presenters, who can analyze and interpret that information. You want to avoid using polls if your poll data has a clear "correct" answer: due to heightened anonymity, polls tend to elicit more mischievous responses. Put simply: expect trolls.
Like Q&A, polls have two components: the question, and the (collective) answer. When incorporating polls into a webcast, be sure to include plenty of time for your audience to respond to the initial survey. At minimum, you'll want to give attendees 5 minutes to respond to each poll question.
As a webcast production company specializing in interactive content, we have leveraged (or built) many tools for polling, Q&A, and other real-time dynamic data displays. The best tool we've used is Sli.do. Importantly, it functions very well on mobile: real-time interactivity works best when it's coming from a second screen. As with Chatroll, Slido easily embeds on your website. While pricier at $200 – $1,000 per event, Slido's ease of use makes it worth the price.
Counterpoint: Is Simple Better?
Interactivity creates engagement, but is it worth dividing your audience's attention? Given too many distractions, your audience can lose focus. When that wavers, they move on. An even greater risk is asking your audience to participate by using a second device or looking at a different screen: when they look elsewhere, it can be a challenge to bring them back.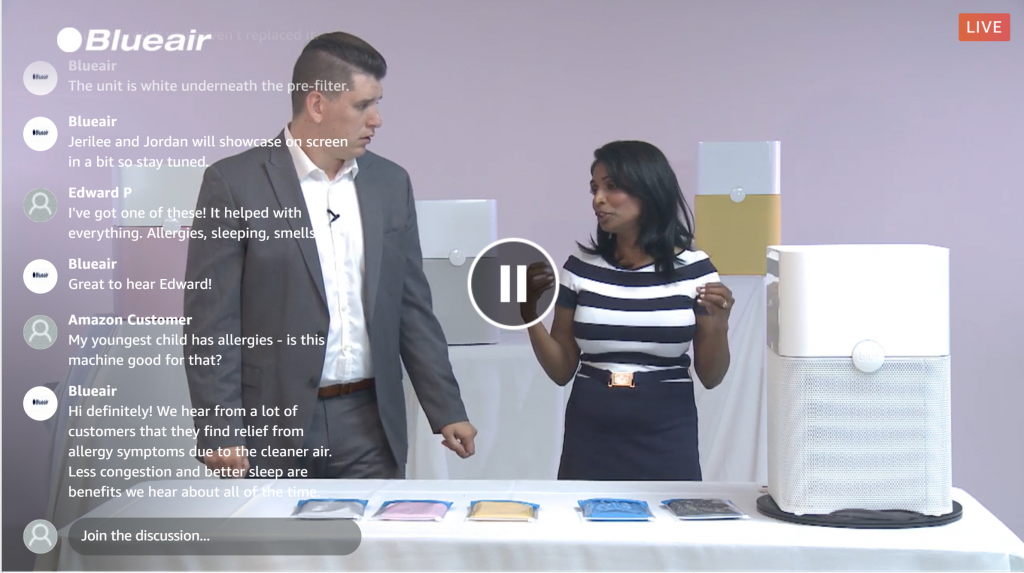 Our recommendation is to leverage one activity at a time. Asking too much of your audience will drive them away. Also, focus their attention! For example: when you're looking for messages in the chat, pin a moderated comment to the top of the chatroom. Afterward, remove the pinned comment. Last, stay away from duplicate tools. Q&A and Chat operate similarly, so only choose one.
What Have We Learned?
Adding interactivity to your webcasts can help bridge the gap between virtual and physical events. Tools like chat, Q&A, and polling create a more compelling live event experience for your global audience. When producing a webcast, try to leverage the built-in tools available on your platform: comments, live chat, and Reactions are all endemic to a live social experience. Drive optimal engagement through focused interactivity, and your audience will continue to grow.