Chicago's Live Video Production and Live Streaming Service Provider
Streaming Your Event Has Never Been So Easy.
Webcasts, Webinars, and Live Streams
Mainstream Media specializes in the end-to-end production of broadcast-quality webcasts, helping you build an engaging digital event that resonates with your audience. From festivals to press conferences and everything in between, we can help you share your event with a global audience.
We also help brands better utilize live video platforms, including YouTube, Facebook, Twitch, Twitter, and Instagram. Whatever your preferred platform, we can help!
Our live streaming services include everything you need to have a successful event. This includes web development, event production, and providing friendly, experienced crew to produce your broadcast.
Whether you are an educational institution in Chicago, a live events venue, or an enterprise company with nationwide offices, our live streamed video production can deliver impactful broadcasts to a global audience.
From streaming 4K webcasts of the world's biggest shows to developing dynamic material for internal corporate communications, we have the expertise to captivate your audience, no matter what the size.
We Have Provided Live Streaming and Video Production Services For: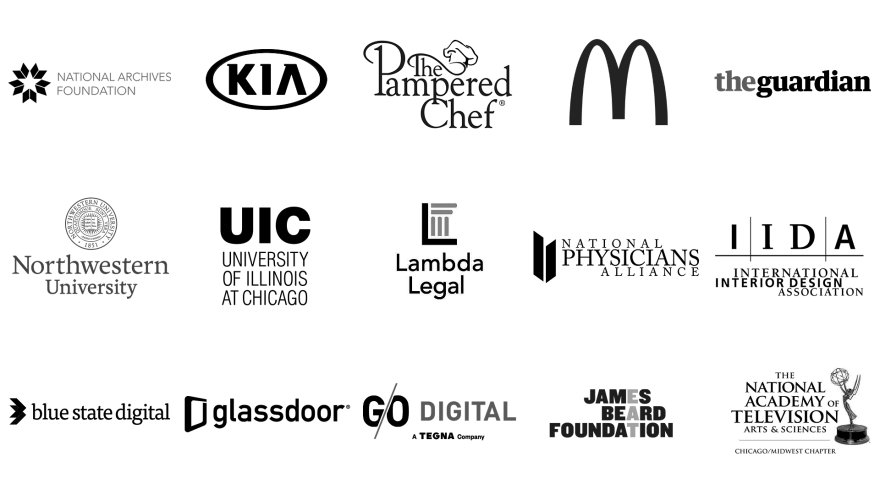 Here's what folks are saying about us:
Absolutely pro service. The team was extremely flexible and accommodating throughout the process in helping us to find a package that worked for our program and our budget. The work was great, on site early and ready to go, and the event page they hosted for us was an excellent added value for our event.

Charlie K.
We hired Mainstream Media to do programs for us as well as consultation. They are fantastic.
They have a good system worked out and work together seamlessly. Even after production, they've been helpful with giving information and help. I recommend them to any type of business or organization, from big to small scale.

Vivian C.
They were FANTASTIC. Trust me; I cannot be easy to deal with, especially when I am under a deadline. Andrew and Nick never lost their cool and handled the situation with poise and professionalism to deliver a quality video that wowed. I cannot recommend them more.

Shaydon A.
Our company had tried another group who never finished our video. When Mainstream was referred to us, we found a professional group of video artists who not only guided us through the process of shooting, but did a great job in producing a high quality video for our start up company.

Vince P.
Nick and Andrew are awesome. I used them for a show I am launching. The guests and host all compliment their service. I plan to continue using them and highly recommend others who need a solution for affordable, accessible live stream or video services.

Dante H.
With so many other moving parts associated with the production, it was great to have a team that was able to handle their job with minimal oversight. I would enthusiastically recommend Mainstream for any and all live streaming projects, you won't be disappointed.

Marcus R.